About Us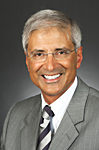 Dr. Ballas specializes in all areas of Obstetric and Gynecologic practice with special emphasis on minimally invasive surgery and pelvic reconstruction and Urogynecology.  Dr. Ballas is a DaVinci trained robotic surgeon and has completed over 500 robotic procedures to date. Having performed  the first robotic hysterectomy at Carroll Hospital Center, he is very active in resident education, and is adjunct faculty with the OB/GYN residency program at Sinai Hospital in Baltimore. In this compacity he strives to educate and train future gynecologic surgeons. He earned his medical degree from the Autonomous University of Guadalajara School of Medicine, his Fifth Pathway internship at the University of Maryland School of Medicine, and completed his residency in Obstetrics and Gynecology at Maryland General Hospital.  Dr. Ballas is board certified by the American Board of Obstetrics and Gynecology, and is a fellow of the Americal College of Obstetricians and Gynecologists.  Additionally, he is also a Fellow of the American College of Surgeons.  In his spare time Dr. Ballas trains and competes in triathlons, his goal is to finish a full Ironman event as soon as possible.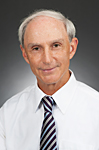 Dr. Miller attended college at the University of Pennsylvania and Medical School at the University of the Maryland. He trained in OB/GYN at Sinai Hospital of Baltimore and has been in practice for 36 years. Dr. Miller's areas of interest include general gynecology. abnormal bleeding and post menopausal problems. He has been married for 42 yrs, has three grown children and two grandchildren.
Dr. Rivera completed her undergraduate education at Brandeis University in 2006. She received her medical degree from Sackler School of Medicine/NY State American Program at Tel Aviv University in 2010 and she completed her Obstetrics and Gynecology residency at Sinai Hospital of Baltimore in 2014. Dr. Rivera is board certified by the American Board of Obstetrics and Gynecology and is a fellow of the American College of Obstetrics and Gynecology. When not working Dr. Rivera enjoys spending time with her family, traveling, baking, Zumba and swimming.
Emilynne Buchanan, DO – graduated from the University of New England College of Osteopathic Medicine in 2014. After finding her passion of caring for women of all ages, she completed her residency at Inspira Health Network in Vineland, NJ in 2018. She then traveled back to her home state of Maine to practice obstetrics and gynecology. Dr. Buchanan is a board certified OB/GYN and has a passion for adolescent medicine, robotic surgery and prevention of the primary cesarean section. If you are looking for a new provider, Dr. Buchanan will strive to work alongside you to achieve your health, wellness and pregnancy goals. You might see Dr. Buchanan and her husband exploring Carroll County on their motorcycles or walking their puppy.
Muna T. Alam, DO did her undergraduate studies at NYU and graduated in 2001. She then continued her studies at Georgetown University and obtained her Masters in Biochemistry and Molecular Biology in 2002. She then went to medical school at the New York College of Osteopathic Medicine and graduated in 2008 and completed her residency at Queens Hospital Center in affiliation with Mt. Sinai School of Medicine. Dr. Alam is board certified in Obstetrics and Gynecology, a Fellow of the American College of Obstetricians and Gynecologists, and is on the faculty with America's OB/GYN Board Review course. Dr. Alam's professional interests includes the full scope general obstetric and gynecologic care including adolescent gynecologic care, PCOS, endometriosis, minimally invasive surgery, and obstetrical care. When Dr. Alam is not in the office or at the hospital, she loves being around animals (especially her cats), baking, traveling, exploring, and hiking. Dr. Alam speaks English and Bengali.
Hilles Whedbee, CNM received her Master of Science in Nursing Administration at Georgetown University in Washington, D.C. in 1986. She completed her Certificate of Nurse Midwifery from Rutgers University in 1989. She has been practicing as a CNM in Maryland for over 32 years. Her professional interests include caring for women throughout the life-span and providing family-centered obstetrical care.
Angela Yang, CNM graduated from New York University in 2012 with her Bachelor of Science in Nursing. Always maintaining an interest in healthcare, she had worked in various roles in the healthcare system before becoming a medical-surgical nurse at MedStar Washington Hospital Center in Washington, DC. From there, she discovered her true passion in women's health where she then returned to school to obtain her Masters of Science in Nursing from Yale University in 2018 and earned her designation as Certified Nurse Midwife and Women's Health Nurse Practitioner. Her interests outside of caring for women include any water-related activities, kickboxing, yoga, and looking up new recipes to try. Born and bred in New York City, Angela now lives in Germantown, MD with her husband and son.
Emmerita Morris, CRNP  obtained her Bachelor's Degree at Coppin State University in Baltimore, MD, and received her Master of Science in Nursing at West Virginia University and was awarded the designation of Certified Registered Nurse Practitioner in 2009. Her extensive nursing background affords her the knowledge to rapidly diagnose and treat conditions across many different specialties. Her true passion is caring for women of Carroll County and the surrounding areas.  Ms. Morris is now a prospective PhD student and will be starting Fall 2022 at West Virginia University, working toward obtaining her PhD in Nursing. Her personal interests include reading, playing tennis and teaching students and sharing knowledge.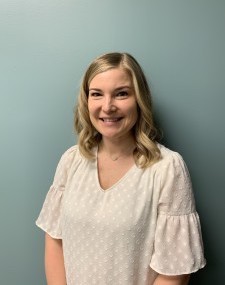 Emily Stem, CRNP graduated from Stevenson University in 2011 with her Bachelor of Science in Nursing.  She has spend her 8 year nursing career in the Family Birth Place at Carroll Hospital Center, caring for women and their infants.  She received her Master's degree from Simmons University as a Family Nurse Practitioner in 2019.  Emily was born and raised in Carroll County and therefore has a special connection to the community.  She is happily married and she and her husband have one daughter. Interests outside of work include spending time with family, traveling and yoga.
Kiersten Smith, CNM, WHNP-BC, graduated from University of Maryland Baltimore School of Nursing in 2015 with her Bachelor of Science in Nursing. Her nursing experience ranges from Labor and Delivery to High-Risk Obstetrics. She worked as a labor and delivery nurse at University of Maryland Medical Center while obtaining her Masters in Midwifery and Women's Health Nurse Practitioner degree from Georgetown University in 2020. Her medical interests include caring for childbearing families throughout their lifespan, family planning, family-centered maternity care, and substance use disorders. She is an active member of American College of Nurse Midwives and Evidence Based Birth Professionals. Kiersten was raised in Baltimore County, but is currently a local to Westminster. Her personal interests include exercising, white water rafting, traveling, reading, and spending time with her husband, Michael, and two fur babies, Meadow and Potter.
Rachel Edelstein, CNM completed her Bachelors of Science in Biochemistry at Virginia Tech in 2009.  Here her respect for science and its methodologies emerged.  In an effort to intersect the sciences with human health, she attended Johns Hopkins University School of Nursing.  In 2012, Rachel started her RN career in surgical oncology at Johns Hopkins Hospital.  As her passion for women's health grew, she relocated to Charlottesville, Virginia to work as a labor and delivery nurse at University of Virginia Medical Center.  While working at UVA, Rachel attended the nation's oldest nurse midwifery program at Frontier Nursing University.  Rachel completed her clinical training with the physicians and midwives at University of California Los Angeles in 2019.  Rachel is honored to return to the greater Baltimore area and serve the women of Westminster at Capital Women's Care.  As a native to Baltimore County, she feels right at home and is excited to serve the women in her own community.  Rachel is drawn to the physiologic, emotional and spiritual aspects of labor and birth and the impact of maternal health on the health of the family.  She strives to build lasting relationships with her patients that will support them throughout their healthcare journeys.  In her free time, you can find Rachel exploring the outdoors with her two young children and husband. She loves to hike, read, garden and go on adventures with her family.
Devi Gnimavo, CNM graduated for Georgia State University in 2007 with a Bachelor of Science in Nursing. Since then, she has been working in Women's Health and completed her graduate studies at Shenandoah University with a Masters of Science in Nursing with Nurse Midwife specialty in 2014. Her medical interests include educating and caring for women throughout the life-span with evidence based practice. Her personal interests include traveling and spending time with her family. She is married with three children.